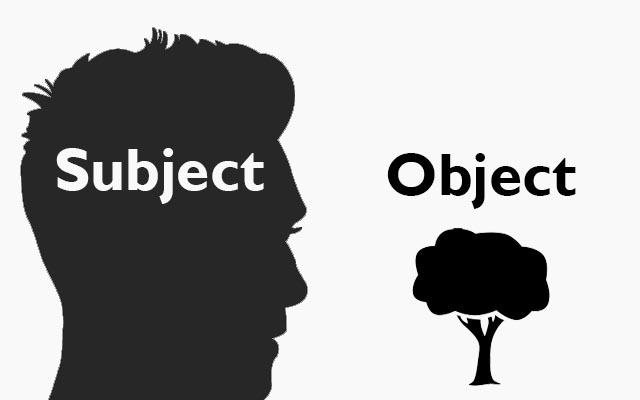 What happens when all of your thoughts fall silent? When thinking, finding, judging, evaluating, reacting, wondering, worrying, expecting, defending, rejecting, accepting and so on, simply stops?  What remains? Does it mean perception goes blank and everything and the whole world disappears in a black hole?
No.
Awareness, or consciousness, or being or whatever you call it, doesn't end. The apparent "things" that were arising, ended. We may call them objects. When we see, sense or think something and have thoughts or feelings about it, that is an object.  It may be another person, a material thing, a thought, a belief, whatever. Whenever attention is put on an object simultaneously the sense of "me" arises, the apparent subject!
The constant activity of the subject-object play seems to suggest that there really are objects (that are known) and that there really is a subject, who knows them. If this subject-object play falls away (temporarily) all that remains is pure awareness or being, without subject, without object. That is what one could call the beginning of awakening.
Most people are so busy in their minds however, so full of thinking, reacting, judging, evaluating, etc. etc., that the sense or illusion of "me" is constantly being generated. Therefore the stillness and boundlessness of being is overlooked. There is too much noise!
Awakening is what "happens" when the subject-object play subsides or dissolves. What becomes obvious then is that BEING itself does not need subject and object. Being is already the case. Everything is already the case. No difference. Duality ends. It is in that subject-object-less being that "Liberation" or "Freedom" or "Wholeness" is realized, but not by any-one. Not by the imagined "me".
Recognize that?