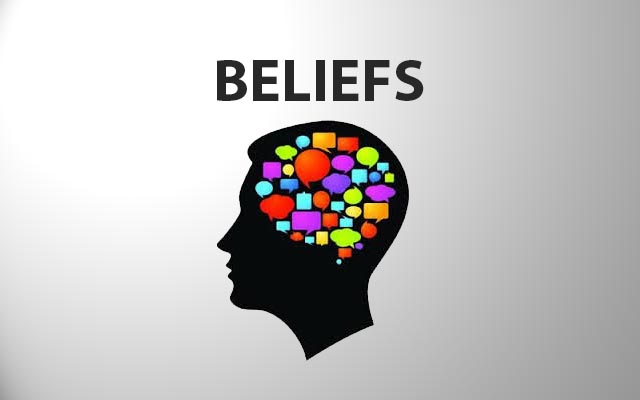 We all carry beliefs around and take them very seriously. For instance: "I am a reliable person", "I am a christian/muslim/atheist", "I am an American, European, Chinese", etc…
Actually such beliefs exist nowhere but in your head. Yet there is one problem; we believe our beliefs are real and true! So typically when beliefs are challenged this leads to friction, reaction and conflict.  It is most visible when people adhering to one belief-system start fighting those who adhere to another belief (as in religion) but in fact, it does not matter what one's belief system is. The mechanism stays the same.
Let's make it more personal; someone makes a remark about you which seems to cast doubt on "your integrity". When you are very invested in the conviction "I am a very reliable person", it would almost be impossible not to react, right? You may in fact become very angry and remain angry for hours or days. You may even decide to hate the person that made this suggestion for the rest of your life!
Beliefs are purely imaginary, yet at worst we are ready to kill or die for them!
So what does it mean to awaken from all of this? Something that one could call the tragedy or "dream" that mankind has been enacting for thousands of years…
Whatever it means to awaken from this, it is not a belief or a concept. It begins with an awareness that you are "limited" by all our beliefs and identification with them. It begins when you find out your "being" (or happiness) actually does not depend on them. Awakening has to do with Reality (as it is) and not with what you think or believe.
To stop taking your own beliefs and thoughts seriously is one of the first big steps into true freedom. But don't believe me.  Find it out…