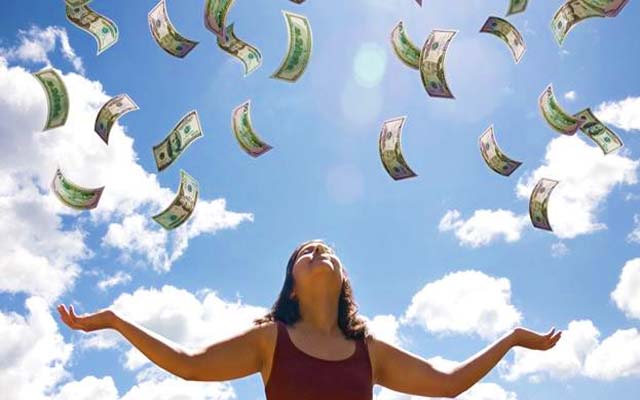 The common idea we all seem to have is that "something" or "someone" outside of us can make us happy. So, when we feel we need some more happiness or when we feel depressed perhaps, we typically look for something to make us feel happy again.
But is that how happiness truly works? Could it be we are making an essential error here?
The consumerism based world order cries out to us that we need to get more things or work more on our ego, in order to be or stay happy. We are bombarded with this idea so frequently that most of us actually believe it. One could even call it a belief-system, but what if that belief is completely wrong?
Isn't it true that happiness does not depend on external objects or even other people, but rather, it depends on YOU or put differently, your "state of being"? Happiness is not a thing, but a state you're in. When you are happy you experience the world as happiness. In that state even the smallest event like a raindrop of water falling on your nose from a tree, is a delight! You don't need to buy a new house, a new car or win the lottery in order to be happy. Intuitively we all deep down know that external objects don't actually make us happy. Perhaps they do facilitate our lives, make things easier, but surely lasting happiness does not depend on them. If we believe that it does, we have found the recipe for un-happiness, for suffering even.
So how to "get" happiness then? We suggest that it begins by dropping your belief that happiness depends on external objects and by becoming more aware of your state of being. This would be an excellent starting point for inner growth!
@YOU: feel free to enter your comments and feedback below… (no login required)