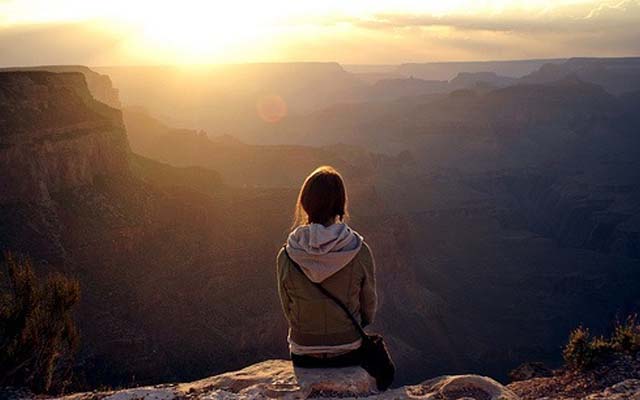 Let's do an experiment. This experiment is totally REAL and all about YOU! All you need to do is find a quiet place and just sit there. Then say to yourself: I am in control of what I think and believe and therefore I will completely quieten my mind for three minutes.
Just let go of any urge to think anything. Simply be present and see what happens…
<three minutes go by>
Basically all people will find that in spite of their serious intention to not-think, thoughts and beliefs will just keep popping up spontaneously all the time.
What does that mean? Amazing but true; it shows you are not in control! Thoughts will just appear. You can't even predict them. Did you realize that you can be aware of your thoughts? Apparently YOU are witnessing these thoughts and thus YOU are not equal to them. Basic logic; a camera can take a picture of a tree but the camera is not equal to the tree.
To make a long story short, when we are honest you have to admit that thoughts just appear, that we can witness them and that we are not equal to them. That is somehow totally contrary to what we usually tacitly assume or believe.  We act and react in all kinds of ways which suggest that we take our beliefs, thoughts and feelings completely seriously and are 100% identified with them.
Unless you choose ignore this, all of the above actually has a profound impact on our assumption of what we think we are. What are you, when you are not your thoughts, feelings and beliefs? Consider this. Your awareness of it may help to shape the future of humanity and help humanity to let go of the old mechanism of attachments to beliefs. It is this attachment which leads to duality, division, conflicts and even war. This section here may provide you with some more inspiration…
@YOU: feel free to enter your comments and feedback…