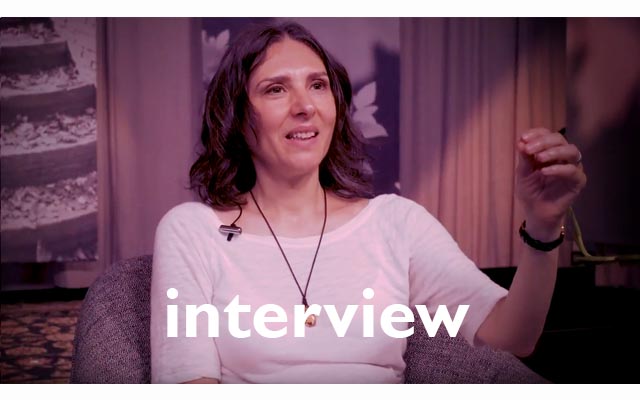 Amoda Maa is a contemporary spiritual teacher and author born in the UK and currently living in the USA. The interview took place in the Omega Institute, Rhinebeck NY.
In this interview we speak about beliefs, how "thought" can become a prison and about the freedom that is found when all attachment to beliefs is dropped. She describes her own process of transformation and how there was an ending or death of the sense of "me as separate from Existence".
Her invitation is for you to discover the openness of your true nature .. to be fully awake. And then to live from this openness in every interaction of your everyday life…
Amoda is offering talks, meetings and retreats to a growing audience. She is also a faculty member of Omega Institute and Kripalu Center, a frequent speaker at conferences and events (including the Science & Nonduality Conference and the Conference of Nondual Wisdom & Psychology at the California Institute of Integral Studies), and a frequent radio-show guest.
Her website is here: https://www.amodamaa.com/
Feel free to let us know your comments & feedback!