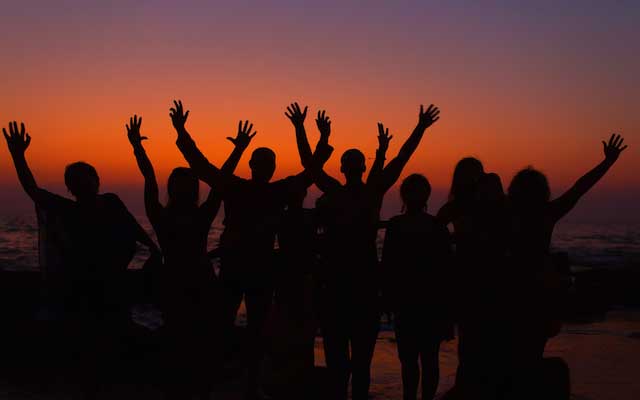 There are various words for our capability to love. Deep down in our hearts we humans care actually most for being loved, and loving others. We think we want objects, fame, money and pleasure, but actually we know love is "premium".
It also seems to be loving is the HARDEST thing to "do". It is the greatest challenge for any human being. By that we mean not just being compassionate when it is convenient, but especially when the circumstances are challenging.
Destruction and conflict is easy
It is really easy to be negative, to be angry at others, to hurt others, to be judgemental and defensive, to destroy and destruct in other words. Any five year old kid with a hammer can destroy a precious piece of art which took years to create. It is easy to be a terrorist.
So do you and I really want to keep doing that? We mean: as individuals but also as nations, political or religious groups. To raise armies, engage in conflict, to focus on division, conflict and confrontation.  Isn't it interesting that the Dalai Lama for instance said that: "Compassion is the (true) radicalism of our time". In these times to love our neighbour, seems to be a heroic act!
How?
To be loving or to be compassionate, means to not put yourself first, but to be aware of the needs and feelings of others and put that first.
It means to be aware in every moment of what YOU can do, to enable others to be happy, and free. We all do know deep down in our hearts, that this is possible. But lots of things get in the way. That is why we experience love only quite rarely. The main "thing" that gets in the way, is our ego actually. To put ourselves first, including our identification with our convictions, our beliefs, our judgements, is not to love.
If you want to do something really heroic, then truly care for others and don't put yourself first. Be aware of other people's needs and feelings.  Don't "react" and judge all the time. You may find it is the hardest and most courageous thing to do. You will find it also the most "rewarding" thing any person can do. The reward however is not expressed in terms of money or success, but in terms of greater awareness and happiness in you, and in the "other".
(oh, and may we add: "you" = "the other", In fact we are all "ME!")
~~~
@YOU: How hard is it to be compassionate? Or is it easy? Let us know…