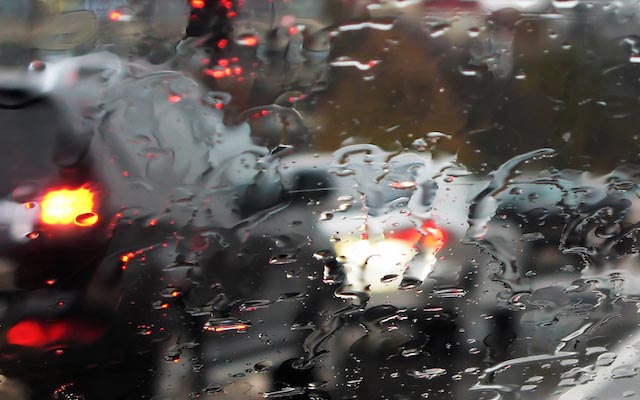 Experience 1
I wake up. It's 7h30 pm. Darn. still feel tired. Another day in the office, too many appointments scheduled. Quickly check my agenda and email, another 20 messages have come in. OK, none are urgent, but I feel the pressure. It's raining. Sigh. I am really unlucky again.
Quick shower, quickly eat something, get into the car.  Traffic is bad. Weather is bad. Everyone is in a hurry. Oh, I hope this is not going to screw up. My stomach aches, I ate too quickly. I should really stop doing that, I always regret it. Why don't I wise up.
Darn…look at that car, it just cuts me off, doesn't give way. What an idiot. If I hadn't stepped on the brake it would have been an accident. My heart is racing. Lot's of idiots on the road, everyone is trying to get to the highway first. Another rat race.
Let's turn the radio on. The news is on. Another terrorist attack in the Middle East, 30 people dead, freedom fighters have sworn revenge and are planning a counter attack. OK, what else is new. Next: the north pole seems to be melting away faster than expected. OK, enough, let's turn the radio off and let's hurry to the office. Oops. I'm in a traffic jam, I'm stuck. 10 minutes delay. That's really irritating. It is exactly what I wanted to avoid! Why is this happening to me again. I feel frustrated, I am going to be late.
OK, finally I have arrived. Oh darn, no more parking places available, just as I thought. Now I have to park on the opposite side of the street and walk to the office, and it's raining hard. I feel agitated and try to cross the street but in my hurry don't see the motorbike coming from the left, he is just able to evade me and I can hear him shout at me, "damn idiot". This day did not start very well. I feel embarrased that I did not look out. He's right, I was a little stupid. I feel stupid. Why didn't see him. I blame myself. I am usually not that stupid. I should have looked. I should have.
OK, finally the office, I run up the stairs and quickly say good morning to my colleagues, who look at me frowning. OK, I see why, my coat is soaked wet and I'm late. Anyway, let's get started. There's Andrew. Hey man, traffic was a bitch, sorry to be late for the meeting. He smiles at me but something in his expression makes me wonder, there is something negative or what. I think "you asshole, you probably loved to see me fail at the meeting". I smile back, and ignore him. There is my desk, let's quickly grab my things and go to the meeting. I hope it will go well. This presentation is important. I hope it will go well. Last time some people really had critical questions, I felt like they were targetting me. Specially that guy, Fred, I can't stand him. What's wrong with that guy.
OK, here we are. everyone here, apparently they have been waiting for me. I apologize again, and begin my presentation…Oh man, I hope they will not reject my plan. I must convince them. This has to work. They can't say no to this. I can't fail…
Experience 2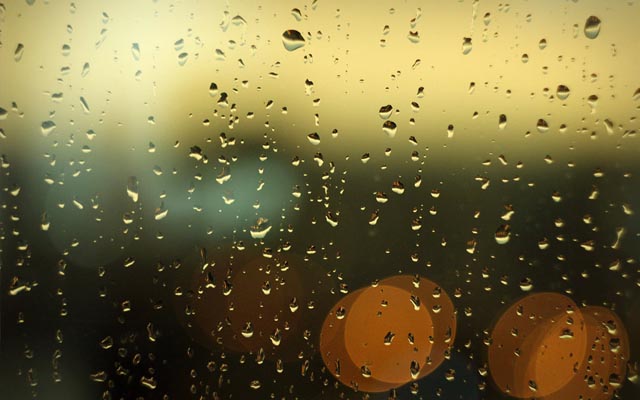 It is 7h30 pm and I open my eyes. Light and shadows on the wall. Body feels tired, but energy is slowly coming back.  Getting out of bed. It is raining and the sound of the rain against the window sounds soothing and so familiar. The sound fills the room.
Let's check emails when in the office, no need right now. Opening the curtains. Through the window the trees seem so close to the apartment. The leaves are wet and heavy with the rain. The color green of the leaves is amazing, such wealth of colors. I feel somehow empowered by it. Love this apartment, it is so warm and cozy.
Taking a shower. The warm water feels good. Smell of shampoo fills the bathroom. Remembering the meadow behind my parents house, during summer time, so many flowers there. They smelled like this.
Let's eat something. Hmm, there is still some muesli and yoghurt. The raisins and nuts in the muesli taste well. Life is flowing back, energy is building up. This is going to be an interesting day at the office, time to present the new plan to the whole team.
Allright, gotto go now. Door open, door closed. Walking down the stairways, towards my car parked in front of the apartment. Have driven thousands of miles in that thing. Feels like an old friend. Amazing that people have been able to create such a nice design. The engine starts. A deep sound of the engine. Driving up the road and towards the highway. A car coming from the left. Probably didn't see me, OK, let's give him some space. He thanks me and waves to me. No problem friend, you're welcome.
Radio, news is on. Another terrorist attack. So sad. Why don't people understand that killing one another is never a solution. How the families of the victims must feel all that sadness. Climate change: Northpole. We better start to take this thing serious. Maybe at the office, we should discuss how we can save energy, and perhaps do car pooling or so. Andrew lives nearby. I could pick him up I think, we could drive together.
OK, a traffic jam now. Well, that happens. Sounds of horns. Traffic lights turn green and red and green and repeat. How intens that color red is, almost hurts my eyes. The rain is ticking against the window pane. The wiper makes a funny sound, it puts a smile on my face. The clock shows me, that I am going to be 10 minutes late. Let's call the office and ask for the meeting to start 15 minutes later, so people don't have to wait for me. There is driving, sounds of the engine, the wipers, movement, cars, it's all flowing.
OK, there is the office. No more parking place available. Still some space left on the other side of the street. That's lucky. Let's be careful, there is still a lot of traffic. Ah see, that motorbike probably didn't see me. Let's wait before I cross the street.
Walking to the office. My face wet. Still raining. The rain tickles my skin. Remembering how I would go to school with the bus, and sometimes get really wet in the three hundred yards to the school entrance, when it would rain. Somehow that feeling comes back.
Smells of wet leaves mixes with street noises. Walking up the stairs, I notice how the the sky is beginning to clear up. There is a line of blue sky at the horizon, beautiful. Looking at it for a while. Voices of my colleagues.
Hey, there's Andrew. How are you? He smiles, but I notice there is something "wrong". What did I miss? Then I remember he told me his uncle died last week. I hear myself saying: sorry, man, I know this must be hard for you. Why didn't you take a week off? He says "it's OK, work distracts me, and I am rather here, than at home". I say I understand and tell him about my idea, that we could drive up to work together. He likes the idea and tells me I could pick him up tomorrow. As he walks away, I notice how his face has changed. He looks a bit old now. Things must be really tough for him. But I feel he really is a good person at heart. He should just learn to be a bit more communicative. Perhaps I can help.
OK there we are. The meeting begins. I look forward to begin my presentation. Let's not forget to mention that car pooling idea. Everyone is here. The smell of fresh coffee. Voices of people talking to each other. The sun is beginning to shine in the office accross the meeting room.
~~~
@YOU: ever had experiences like this?   (tell us in the comments)