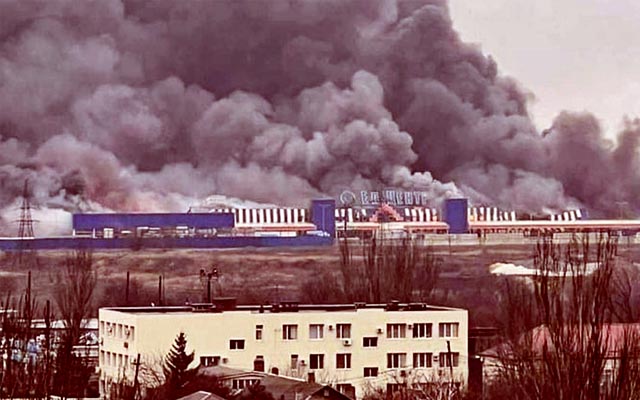 War is not anything that happens to mankind. Humanity itself is creating wars. In fact, we are feeding the mechanism that leads to war, constantly.
This mechanism is very simple.
Any time you say; I am Russian or, I am American, I am Chinese,  I am Christian, I am Muslim, or I am this or I am that and so on…the root cause of war is manifest.
It starts right there.  In you.
With a thought.
With a thought that you take very seriously.
That you believe.
You really believe that there are others, who can be or are your opponents, or enemy.
You believe you must defend yourself against them.
You believe that "they" must be defeated.
It is these thoughts and beliefs that cause war.
Nothing else.
Instead?
You could recognize that you are human
That this beautiful planet is (y)our home
That Love is (y)our true longing, though you know not what it is
That Love can only fully flourish when all labels, all names, all beliefs are dropped
In every moment, not just once
The end of "other"
All as is, fully alive and present!
Do you see?